ft029 stephen molyneux the arbitrary state c25
originally released as a mini cd-r on kim dawn recordings in 2010, "the arbitrary state" blends field recordings and instrumental passages to create a transportive musical travelogue that conveys the vision and movement of its creator. stephen molyneux offers listeners a warm and personal audio assemblage. pro-duplicated, edition of 50.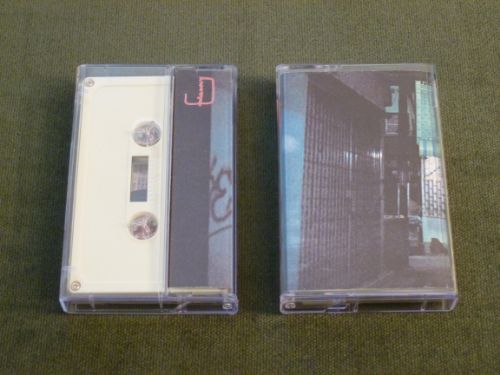 ft030 sundrips lakeside view c49
this "expanded and remastered" re-release (of material originally issued on a split cassette with misner space on hobo cult records) collects seven tracks from a weekend retreat recording session from october 2010. sublime melodies emerge from the soft hues as nick and ryan trace shapes in the autumn air. pro-duplicated, edition of 50.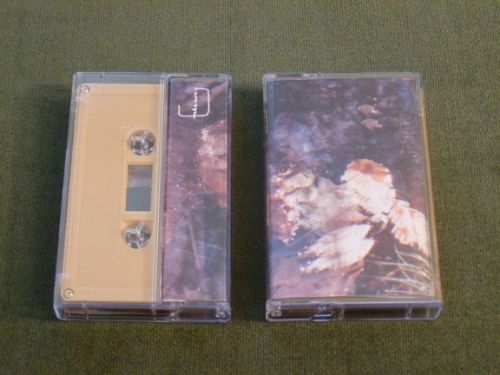 ft031 quartz safari s/t c43
sold out
the follow up to their "pineal origins" tape from 2011, this self-titled release from quartz safari shows robert thompson and sepehr nabi weaving an intricate web of immersive electronic sound. digital textures tease the ears as evocative signals are sent through space. pro-duplicated, edition of 50.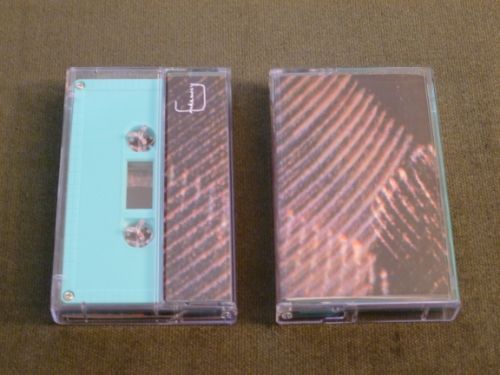 ft032 quiet evenings / sundrips split c30
sold out; check 905 tapes for copies
two side-long tracks from these two synth&guitar duos. "authorized maps" finds grant and rachel evans embarking on a journey with a gentle wind guiding them through an open landscape. tranquil guitar lines float in the breeze as a steady synthetic ambience is conjured from the sky. with "data phase; pardon granted" ryan connolly and nick maturo plot an escape route after finding themselves transfixed in a whirlpool of filtered sound. the switch is flipped and beams of light refract endlessly. pro-duplicated, edition of 50.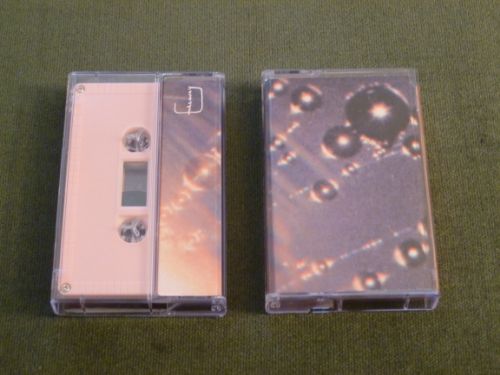 ft033 thoughts on air / fallen axe / knit prism / trailing split 2xcs c29 + c45
sold out
the thirty-third release on fadeaway tapes brings together four guitar-centered projects. scott johnson, recording as thoughts on air, moves from abstracted shards of six-string to a beautiful and moving strummed melody that is all spirit and soul. francesco de gallo's fallen axe offers some deliciously woozy guitar improvisations recorded in an air-tight padded room. mike pouw delivers two new tracks as knit prism, which utilize the warmth of cassette to create a filtered and sun-bleached ribbon of sound stretching to the horizon. five simple and cyclical tracks of heavily delayed guitar are strung together by ryan connolly, as trailing, to create a suite of peaceful reflection. pro-duplicated, edition of 50.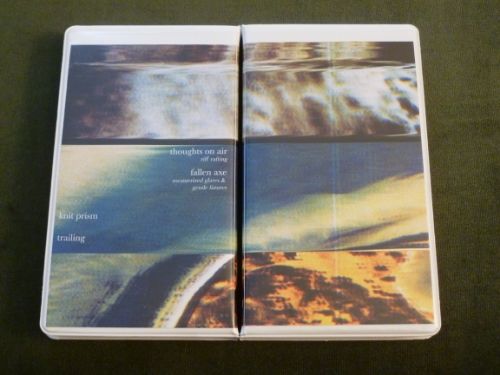 --THANKS!--